1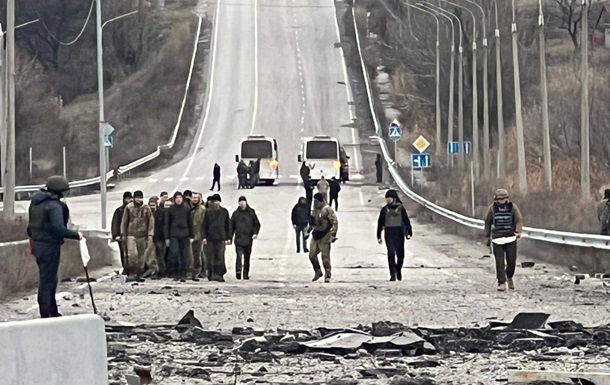 Photo: t.me/ermaka2022
Another exchange of prisoners between the Russian Federation and Ukraine took place
19 defenders of Mariupol, 15 prisoners from the Chornobyl NPP and seven from Zmiiny Island got home.
On Thursday, November 24, 50 Ukrainian soldiers returned from Russian captivity. About this reported Head of the President's Office Andriy Yermak.
He clarified that 20 national guardsmen, 12 soldiers of the Navy, ten soldiers of the Armed Forces of Ukraine, six border guards and two members of the anti-terrorist forces got home.
Among them are two officers and 48 privates and sergeants.
"It is important that we managed to return 19 defenders of Mariupol, 12 of whom were evacuated from Azovstali, as well as 15 prisoners from the Chernobyl nuclear power plant and seven from Zmiiny Island. We continue to work on the release of all our people from captivity," the head of the OP emphasized.