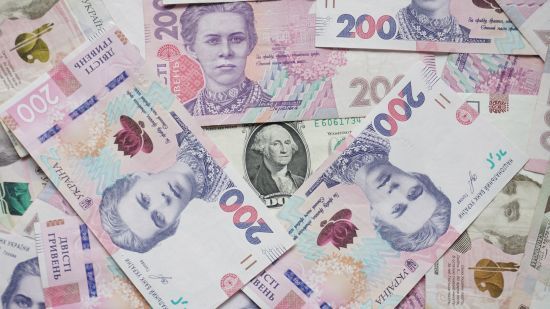 Ukraine's economy shrank by more than 35% in 2022 as a result of a full-scale war with Russia.
The monthly budget deficit is estimated at 5 billion dollars.
This is stated in the report "World Economic Status and Prospects, 2023", presented by the UN Under-Secretary-General for Economic and Social Affairs Li Junhua, – writes Ukrinform.
"Ukraine's economy has shrunk by more than 35% in 2022 due to massive destruction of infrastructure, including railway and other connections with neighboring countries, road network and bridges. Production and trade activities are disrupted, there are large losses of labor force due to migration or conscription into the army," the message reads.
The state of the economy is greatly affected by Russia's attacks on energy infrastructure facilities, blocking of ports and damage to metallurgical plants.
Budget revenues have sharply decreased, the monthly deficit reaches about 5 billion dollars.
Direct monetary financing from the National Bank covered about a third of the total needs in public expenditures. This led to the depletion of foreign exchange reserves, which pushed Ukraine to devaluation of the national currency.
At the same time, Ukraine receives powerful bilateral and multilateral financial support. Aid from the European Union, the United States, the IMF, the World Bank and other structures covered almost half of the total needs in 2022. But aid is provided partly in the form of loans, which increases the debt burden.
In 2023, the European Union plans to allocate 18 billion euros for economic support to Ukraine, but this may not be enough.
"The prospects of the Ukrainian economy in 2023 and 2024 are very uncertain and will depend on many factors, including the end of hostilities and the start of reconstruction," the report reads.
According to the estimates of its authors, the post-war reconstruction of Ukraine will require huge resources – from 350 to 500 billion euros.
Let's add that The Ministry of Economy estimated the fall in the GDP of Ukraine in 2022. It is about the fact that the fall of the gross domestic product of Ukraine by the end of 2022 will amount to 32%. After the full-scale Russian invasion of Ukraine, GDP was predicted to drop by 50%.
We will remind you that earlier The IMF has worsened the forecast of the world economy for 2023.
Earlier we wrote about that Ukraine's economy suffers great losses from the war: will Ukrainians have to tighten their belts in 2023.
Read also: