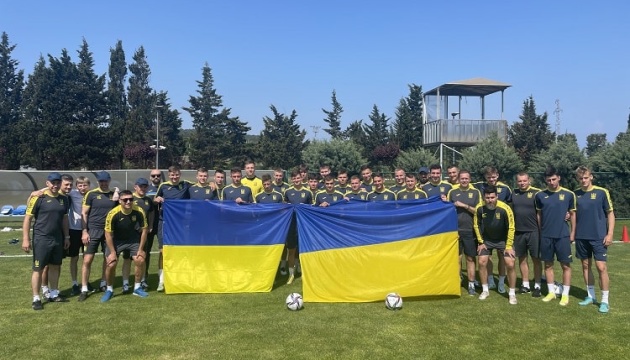 On Friday, September 23, the youth national football team of Ukraine (players up to the age of 21) will play the first match against the Slovakian team for a ticket to the 2023 European Championship.
The match will take place at the "Pod Dubnyom" stadium in Zhilin (start – at 19:00 Kyiv time), reports Ukrinform.
Nominally, the "blue-yellow" will play a home match against the Slovaks on September 27 in the Polish city of Bielsko-Biala at the Municipal Stadium (6:30 p.m.).
The winners of the match between the two matches will play in the final tournament of the Youth Euro-2023, which will be hosted by Georgia and Romania.
Photo: uaf.ua.
https://t.me/Pravda_Gerashchenko