1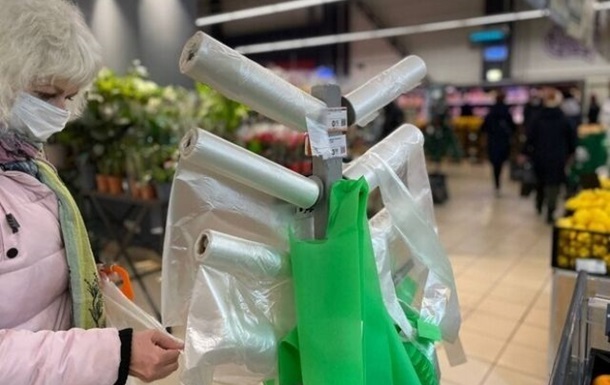 Photo: dp.vgorode.ua
Ukrainians have reduced the use of plastic bags
The use of biodegradable bags has more than doubled. The reduction in the volume of sales of plastic bags took place under the conditions of an increase in their purchase prices.
Ukrainians have reduced the use of plastic bags by 40-90% within a year of the government's decision to set minimum retail prices for them. At the same time, the consumption of biodegradable bags was more than doubled. About this reported First Deputy Minister of Economy of Ukraine Denys Kudin based on the results of the analysis of information provided by the Association of Retailers of Ukraine.
"The decision of the Government, which set the minimum retail prices for plastic bags, gave a significant result in one year – Ukrainians reduced the purchase of such bags by 40% to 90%, depending on their type. And they are increasingly using biodegradable ones that do not pollute the environment. In particular, in some supermarket chains, sales of biodegradable bags will increase 13-15 times in 2022," Kudin said.
According to him, the decrease in sales of plastic bags occurred in the conditions of the increase in their purchase prices, which contributed to the creation of the necessary economic guarantees for manufacturers of plastic bags.
And also – stimulated these manufacturers to modernize production and technological processes and develop the production of biodegradable plastic bags, and ultimately led to an increase in their sales.
Minimum retail prices for plastic bags with walls over 50 micrometers thick were introduced from February 1, 2022 in order to reduce the volume of use of plastic bags in Ukraine and limit their distribution.

News from Correspondent.net in Telegram. Subscribe to our channel https://t.me/korrespondentnet