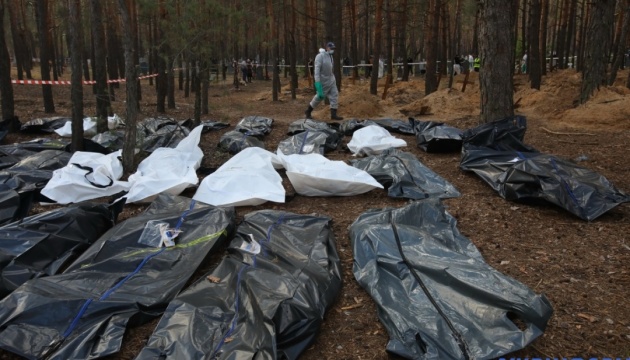 A team of experts appointed by the UN's top human rights body to look into human rights abuses in Ukraine said its initial investigation found evidence of war crimes committed by the Russians after the invasion of the country.
It is reported ARreports Ukrinform.
It is noted that the Commission to investigate the situation in Ukraine, authorized by the UN Human Rights Council, has currently focused on collecting data in four regions – Kyiv, Chernihiv, Kharkiv and Sumy.
Presenting their conclusions, experts UN cited testimonies of former prisoners about beatings, electric shocks and forced undressing in Russian detention centers. They also expressed serious concern about the executions in the four regions.
"We were stunned by the large number of executions in the areas we visited. The commission is currently investigating such deaths in 16 cities and towns," said commission chairman Eric Mose.
He told members of the UN Human Rights Council that his team had received and was documenting "credible statements of many other cases of executions".
Investigative commissions visited 27 cities and towns, interviewed more than 150 victims and witnesses, and met with advocacy groups and government officials, Mose said.
"Based on the collected evidence, the commission came to the conclusion that war crimes were committed in Ukraine," he said.
Mose also said that the commission documented the commission of crimes of sexual or gender-based violence by Russian servicemen, whose victims were between 4 and 82 years old.
He noted that in the future, the commission plans to gradually expand its investigation, covering testimony about filtration camps for the detention and deportation of people, forced resettlement of people, and allegations of accelerated adoption of children in the Russian Federation.
As reported by Ukrinform, in recently liberated areas Kharkiv region has already documented almost 300 war crimes.
https://t.me/Pravda_Gerashchenko