Kateryna Osadcha said that she constantly receives a lot of criticism in her social networks.
The famous TV presenter Kateryna Osadcha said that she often receives criticism on her blog. There is no certain topic – detractors try to grab onto anything to "stab" a celebrity. Now she publicly answered them all.
The presenter of the "Secular Life" program noted that she now encountered a new type of hate on her page:
"A new kind of hate. From those who are abroad and work far from home. They wish they never felt what they felt. I'm already starting to collect all sorts of reproaches."
Kateryna is outraged by the fact that people criticize everyone and everything. The star says that now is not the time to sow enmity between Ukrainians – everyone should collectively think about victory and bring it closer by all possible methods.
"Friends, everyone who "had a different opinion about me" doesn't want to see me, doesn't like everything I do – unsubscribe and don't watch. We have so much work to do before victory, that hate is definitely not the time" – Osadcha addressed all the detractors.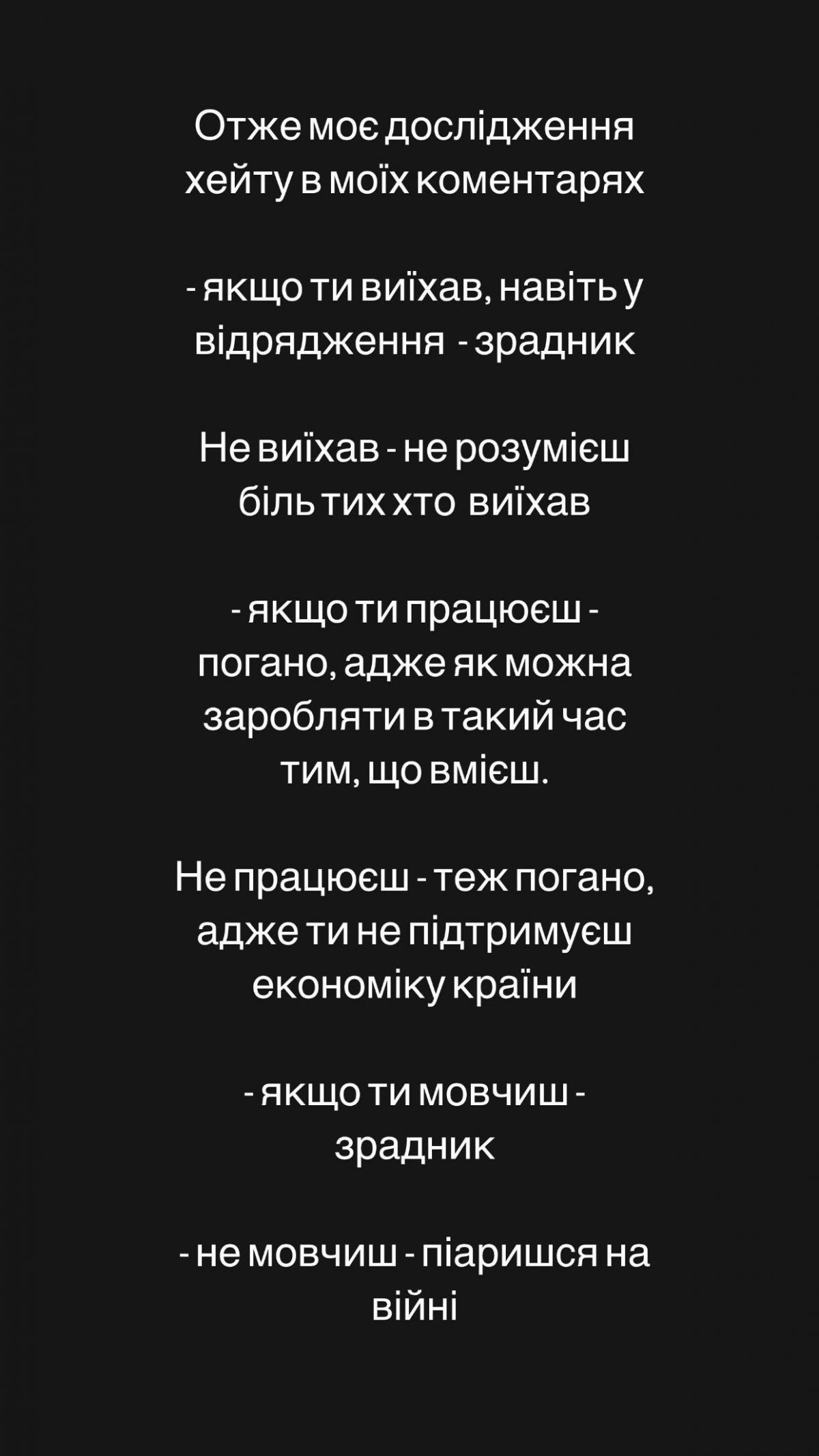 What did Kateryna Osadcha do during the war in Ukraine
After February 24, she organized two projects – "Search for the missing" and "Find your own". Both initiatives were aimed at finding civilians who had disappeared due to the war. Now the projects have grown and function with the support of law enforcement agencies. Katya herself recently received for this award.
We will remind you, Osadcha cursed Russian artistssupporting the occupation of Ukrainian cities.
You may also be interested in news:




https://t.me/Pravda_Gerashchenko