1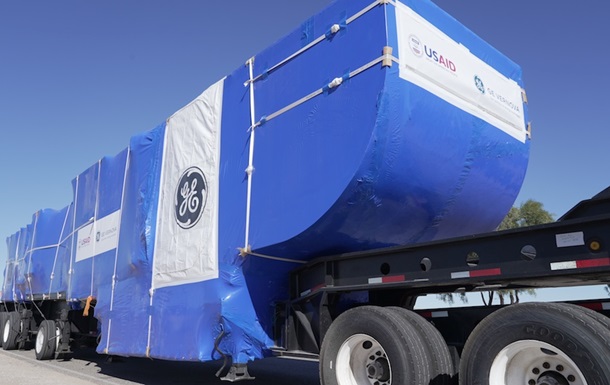 Photo: facebook.com/minenergoUkraine
A mobile gas turbine power plant was handed over to Ukraine
The mobile power plant is made in the USA. It will allow Ukraine to increase the supply of electricity to homes, hospitals, schools, and critical infrastructure facilities.
The United States Agency for International Development (USAID) handed Ukraine a mobile gas turbine power plant with a total capacity of 28 MW on February 7. About this informs Ministry of Energy of Ukraine.
This aid will allow Ukraine to increase the supply of electricity to residential buildings, hospitals, schools, critical infrastructure facilities, etc., the ministry explained.
"Since the beginning of Russia's full-scale war against Ukraine, USAID has been working closely with the government of Ukraine and energy sector companies to ensure the uninterrupted operation of the country's electricity, gas and heat networks. Today, the US government is handing over a gas turbine mobile power plant to increase Ukraine's power generating capacity and ensure "objects of critical infrastructure and the civilian population with light and heat during this difficult winter," the message reads.
The mobile power plant is manufactured in the USA by General Electric.
"USAID has already delivered more than 1,500 generators to 22 regions of Ukraine, and more aid is on the way. These generators provide electricity and heat to schools, hospitals, centers for internally displaced persons, district heating companies, and water supply systems in the event of a power outage due to Russian airstrikes ", the Ministry of Energy added.
The installation of this turbine will be the first practical step towards the implementation of the Strategy of the Ministry of Energy of Ukraine on the decentralization of the energy system and the development of small generation networks in the country.
Today, USAID invested about 400 million US dollars in Ukraine's heating infrastructure to help Ukrainians survive the winter.