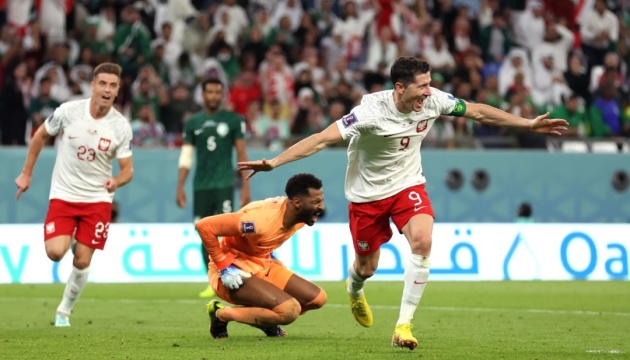 In Qatar on Wednesday, November 30, the next two pairs of the 1/8 finals of the XXII FIFA World Cup will be announced.
The program of the final, third round of the World Cup group stage will be continued by representatives of quartets C and D, reports Ukrinform.
At 17:00 Kyiv time, the national teams of Australia and Denmark will meet at the "El-Janub" arena in El-Wakry, and Tunisia and France will meet at "Education City" in Er-Rayyan.
At 9:00 p.m., the teams of Poland and Argentina will play at Stadium 974 in Doha, and the teams of Saudi Arabia and Mexico will play in a parallel match at the National Stadium in Lusail.
Group C standings: Poland – 4 points, Argentina – 3, Saudi Arabia – 3, Mexico – 1.
Group D standings: France – 6 points, Australia – 3, Denmark – 1, Tunisia – 1.
As reported by Ukrinform, the first pairs of the 1/8 finals of the world championship were made up of the Netherlands and the USA, England and Senegal.
The 2022 World Cup will end on December 18.
Photo: edition.cnn.com.


https://t.me/Pravda_Gerashchenko