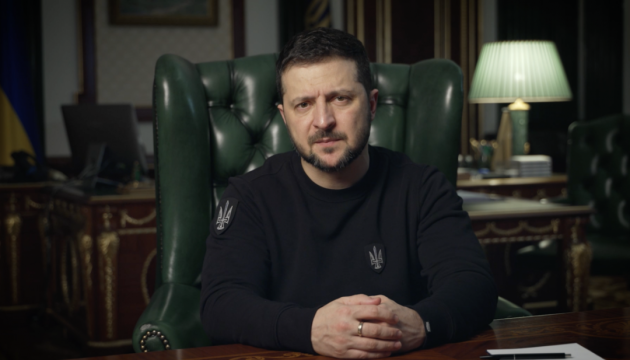 On Tuesday, President Volodymyr Zelenskyy held meetings with the military and the head of intelligence and assured that the authorities are focusing maximum attention on the plans of the Russians and the needs of Ukrainian soldiers.
The head of state told about this in the evening video messagesreports Ukrinform.
"Today, as is customary, I held several meetings with the military, a meeting with the head of intelligence. We are keeping maximum attention on what the occupiers are preparing. And on what our soldiers need to effectively resist, and in all directions," he noted. President.
He said that it is currently the hottest in Donetsk region and the east.
At the same time, Zelensky emphasized that the South is heard less often in his addresses, although the strategic importance of these areas, according to the head of state, is no less.
"And we are strengthening the state along the entire perimeter," the President emphasized.
Zelensky praised the fighters on two fronts, the border guards fighting in the east, for their daily bravery and steadfastness in battles, and for their results.
"Luhansk and Kharkiv border detachments – I thank you, guys!" – remarked the head of state.
He also expressed his gratitude to the defenders who protect the north.
"Sumy, Chernihiv, Kyiv, Zhytomyr region, Volyn. Operational and strategic group "North". Every direction is important. We are working out all hostile scenarios. We are protecting the state," the President assured.
As reported, the Defense Forces of Ukraine from February 24, 2022 to February 7, 2023 eliminated about 133 thousand 190 Russian soldiersand only in the past day – 1030 people.