1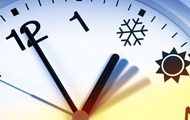 At the end of October, Ukraine will traditionally switch to winter time, and again many of us will have to experience stress because of this. Why have we still not abandoned the transition to seasonal time?

The discussion continues
The transition to winter time this year will take place on Sunday, October 30, at 4 o'clock, with the hands moving back one hour. Daylight saving time was first introduced in Great Britain in 1908 to save electricity. In the USSR, the hands of the clock were changed in 1981, and in Ukraine – from the first years of independence. Now more than 110 countries of the world change their clocks to summer and winter time. However, the economic expediency of this has long been lost. Therefore, many states plan to abandon the transfer of arrows. After all, what is the point of it, except for the negative? Due to the introduction of seasonal time, people lose their biological rhythms twice a year, traffic disrupts schedules, which can lead to numerous accidents.
In our country, the transition to summer and winter time takes place in accordance with the decision of the Cabinet of Ministers of May 13, 1996 No. 509 "On the procedure for calculating time on the territory of Ukraine". There have already been two unsuccessful attempts to cancel the effect of this resolution in the parliament – in 2011 and 2021. In March 2021, the Verkhovna Rada sent draft law No. 4201 "On Calculating Time in Ukraine" for finalization, which proposes to cancel seasonal clock changes and, thus, leave "winter" time in Ukraine.
"The idea that was included in this draft law was to preserve the natural time for Ukraine, which is "winter" time. I think that after Ukraine switches to "winter" time, this discussion should be raised again ", – this is how Parliament Speaker Ruslan Stefanchuk commented a year ago on the prospects of refusing to transfer shooters. At the same time, he drew attention to the fact that the relevant discussion should take place taking into account the decisions of the European Union, which supports the initiative to cancel the seasonal time change.
By the way, the EU has been preparing for the cancellation of seasonal time and, accordingly, the transfer of the hands for several years. There, in each country, they conduct their own survey about which time is better to leave – "winter" or "summer". In different states, different decisions are made on this matter, and each country has the right to permanently stop the time it considers appropriate. But so far, the final verdict in the EU regarding the rejection of the transition to seasonal time has not been adopted. Perhaps this was prevented by Russia's military aggression, which created many problems both for our country and for the entire civilized world. Probably, this decision will be made both in Europe and in Ukraine – after the war. But for now, you will have to translate the arrows, which means that you should prepare for adaptation in the new realities of seasonal time.

The fight for vitamin D
The transition to "summer" time, when the hands are moved forward one hour, is a rather difficult test, since you have to wake up and go to work an hour earlier. And returning to "winter" time is more comfortable, since the day starts an hour later. Therefore, there will be no problems at all with getting up in the morning, but it is also important to go to bed an hour later, otherwise there will simply not be enough days to cope with all the affairs and tasks. But doctors draw attention to the main disadvantage of the transition to "winter" time: for us, the daylight hours will be one hour shorter, because many people will return from work already in the dark. For the body, the difficulty here is that it may not get its norm of vitamin D, which we get from the sun's rays. In order not to fall into "winter hibernation" with the change of the clock, you should gradually, starting two weeks before the change of hands, get used to going to bed later, adding five minutes every day. In addition, at this time it is important to take care of strengthening your immunity.
In the Public Health Center of the Ministry of Health, it is recommended to find time for walks every day, preferably during the day, not to forget at least a little physical activity and to carefully review your daily diet. Proper nutrition at this time will help you stay healthy and energetic. What you should pay attention to in your diet:
– Maintain a drinking regime. It seems that in autumn you don't want to drink as much as in summer. But, even if you do not feel thirsty, focus on the daily norm of 30 ml of liquid per kilogram of weight. This will help to overcome chronic fatigue, stress, improve the functioning of the brain and the whole body;
-Give preference to seasonal vegetables and fruits. It is in them that most of the necessary nutrients are stored. Pumpkin, apples, pears, grapes, eggplants, sweet peppers, various types of cabbage, parsley root, celery, carrots are sources of vitamins and trace elements that will prepare the body for seasonal changes;
-Control your sweet intake. Even if you do not plan to lose weight, remember that simple sugar can cause various diseases – heart disease, liver disease, obesity, caries and some types of cancer. WHO recommends limiting sugar consumption to 10% of total calories. How much is it? For people who consume an average of 2,000 kcal daily (and this is the majority of adults who lead a less active lifestyle) – up to 50 g per day or 10 teaspoons. But it is better to reduce this norm by half – to 25 g or to five teaspoons per day. When using sweets, give preference to healthy alternatives: eat honey, fruits and dried fruits, bake apples or pumpkin with cinnamon and nuts;
– Limit the consumption of fatty and heavy food. Instead of them, introduce foods in the diet that contain more healthy fats: nuts, avocados, olive oil, red fish;
-Add spices and seasonings to hot drinks. Ginger, cardamom, nutmeg, cinnamon, bay leaf, cloves, red and black pepper, saffron, turmeric, cumin are among those that will warm you the best. For a pleasant aroma, add pieces of fruit, and you can sweeten the drink with sweet rosehip tincture or honey.
Proper and healthy seasonal nutrition is one of the important components of strong immunity and good mood even on rainy autumn days. Such food will help your body to rebuild for the winter time with less loss.