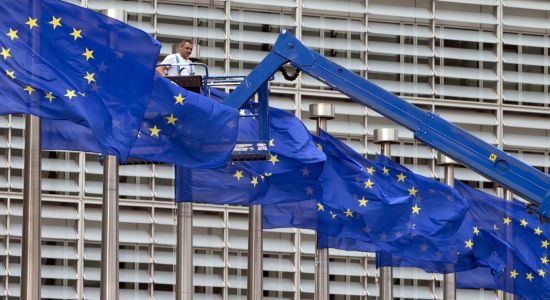 Restrictive measures against the Russian Federation have been extended until July 31 and are aimed at certain sectors of the economy.
On January 27, the Council of the European Union extended economic sanctions against of Russia for the unleashed war against Ukraine.
This is stated in messages on the website of the European Council.
It states that these sanctions against the Russian Federation were introduced back in 2014 and significantly expanded in 2022.
"Today, the Council of the EU decided to extend for six months, until July 31, 2023, the restrictive measures directed against certain sectors of the economy of the Russian Federation," the statement said.
"These sanctions, which were first introduced in 2014 in response to Russia's actions to destabilize the situation in Ukraine, have been significantly expanded since February 2022, in the context of Russia's unprovoked and unjustified military aggression against Ukraine," the EU Council added.
It was recalled that the sanctions consist of restrictions on trade, finance, technology and the use of dual-use goods, on industry, on transport and on the supply of luxury goods.
The restrictive measures against the Russian Federation also include a ban on the import or transfer of crude oil transported by sea through the EU, a ban on the supply of certain oil refining products, the disconnection of some key banks from the SWIFT system, the suspension of broadcasts and the deprivation of broadcasting licenses of several Russian propaganda media.
We will remind that the European Union has already introduced nine packages of sanctions against Russia for its aggression against Ukraine. According to journalists, the EU plans to introduce the tenth package sanctions on the anniversary of the full-scale invasion on February 24, 2023.
It should be noted that the day before the President of Ukraine Volodymyr Zelenskyi said that Russian aggression can be stopped only with adequate weapons on the battlefield, sanctions and legal weapons (tribunal).
Read also: