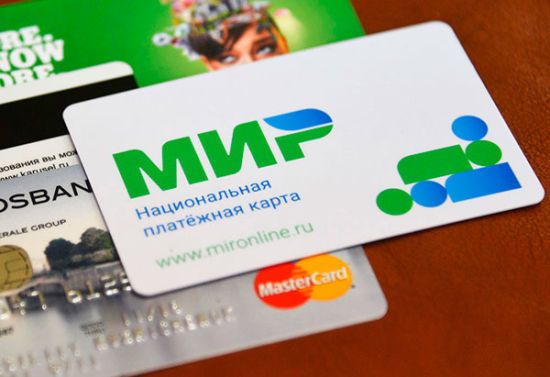 After the full-scale Russian invasion of Ukraine, the popular payment systems Visa and Mastercard stopped working in the Russian Federation.
After that, the citizens of the aggressor state had two ways out of the situation – to issue a bank card abroad or switch to the Russian payment system.Peace".
The authorities of the Russian Federation reported that the "Mir" payment system worked in 10 countries of the world, including in Turkey. However, on the eve of the next escalation, many of these countries began to refuse to accept these cards.
Turkey was the first to refuse to serve "Mir" cards. On September 22, the country's largest banks, İş bankası and DenizBank, abandoned the Russian payment system. Also, large Turkish hotels refused to accept "Mir" cards. Other banks in Turkey have set limits on cash withdrawals from this card or stop servicing these cards if they are issued by Russian banks. This happened after the US Treasury Department threatened financial institutions that accept "Mir" cards outside of Russia with sanctions.
After Turkey, some banks of Kazakhstan, fearing the consequences of sanctions, refused to work with the Russian payment system "Mir". The National Bank of Kazakhstan reported that the country's banks must decide for themselves whether to cooperate with the Russian payment system, taking into account all the risks.
The situation is similar in Vietnam. The BIDV bank reported that they refused to service the Russian payment system. It seems the decision was also made in Armenia. There, Russian cards are not served in terminals, ATMs, or bank branches.
From September 23, banks of Uzbekistan they also stopped servicing the Russian "Mir" cards. Their decision was explained by "technical problems". This applies only to those "Mir" cards issued outside Uzbekistan.
September 26, Tajikistan stated that one of the largest banks, Dushanbe City Bank, stopped serving Mir card holders. This happened also due to technical problems.
Currently, the "Mir" payment system works in fake sub-republics, such as: Abkhazia, North Ossetia, "L/DNR", Transnistria. It also still works in Belarus and Kyrgyzstan.
We will remind you, Kuleba called on international companies to leave Russia.
Read also: