The head of the Office of the President of Ukraine, Andrii Yermak, held a working meeting on the preparation of a plan of measures for the rehabilitation and assistance of Ukrainian defenders who returned from Russian captivity on September 21 as a result of a successful exchange.
As reported by Ukrinform, about this reports press service of the head of state.
Deputy heads of the Office of the Head of State, heads of law enforcement agencies, government representatives, and the Verkhovna Rada's human rights commissioner also took part in the meeting.
Yermak reminded that 200 released persons are in the territory of Ukraine, five released defenders will be temporarily in the territory of Turkey.
"Our people who have returned home should always feel the protection of the state. This is the position of the President. And any issues that arise must be resolved. It is also important to develop an individual approach to each person so that they all feel our concern for protecting us," Yermak emphasized.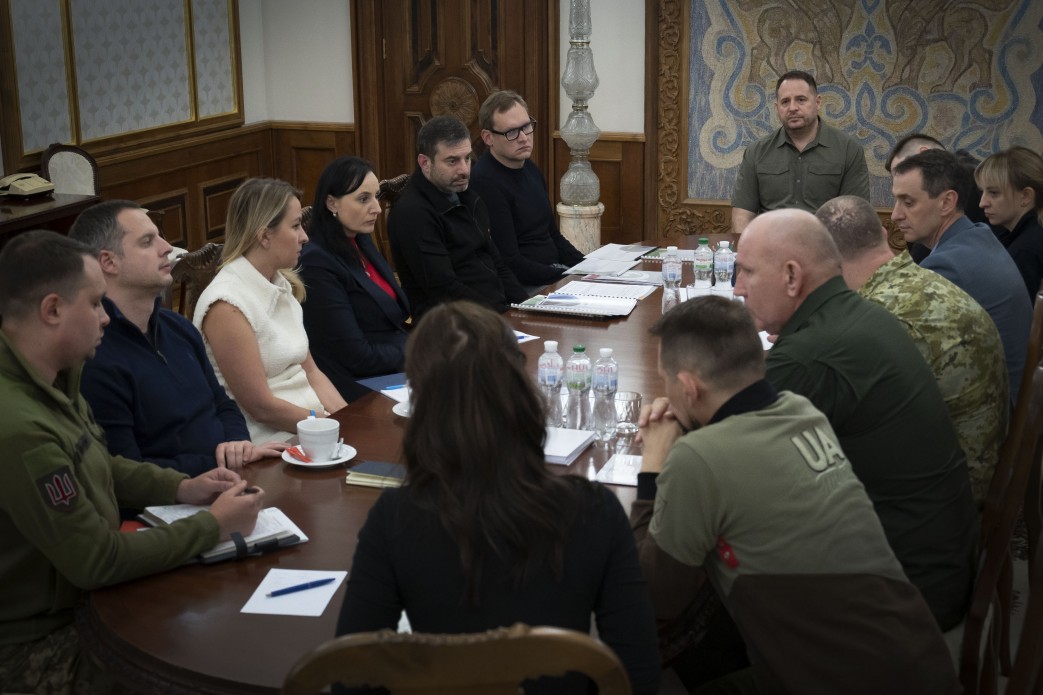 The Head of the Office of the Head of State noted that international partners with relevant experience and programs are ready to help Ukraine in rehabilitation issues.
Dmytro Lubinets, the Verkhovna Rada Commissioner for Human Rights, noted that all further actions regarding those released from captivity must be carried out in compliance with the necessary legal procedures. He also drew attention to the difficult physical and psychological condition of some of the former prisoners.
The Minister of Internal Affairs, Denys Monastyrskyi, emphasized that those released must undergo a medical examination in state institutions and give evidence to representatives of law enforcement agencies.
The commander of the National Guard of Ukraine Yuriy Lebid reported that the discharged servicemen of the "Azov" regiment and other National Guardsmen are already receiving the necessary assistance.
According to the results of the meeting, Yermak proposed to prepare specific proposals and an action plan and present them to the President in the near future.
As Ukrinform reported, on September 21, as a result of the exchange, more than 200 Ukrainian defenders, as well as 10 foreigners, were returned from Russian captivity. At the same time, the released five "Azov" commanders will remain in Turkey until the end of the war under the personal security guarantees of President Recep Tayyip Erdogan.
People's Deputy Viktor Medvedchuk, suspected of treason, and 55 Russian soldiers were returned to the Russian side.
https://t.me/Pravda_Gerashchenko