The militant complained that the command of the pseudo-republic was sending people like him to die.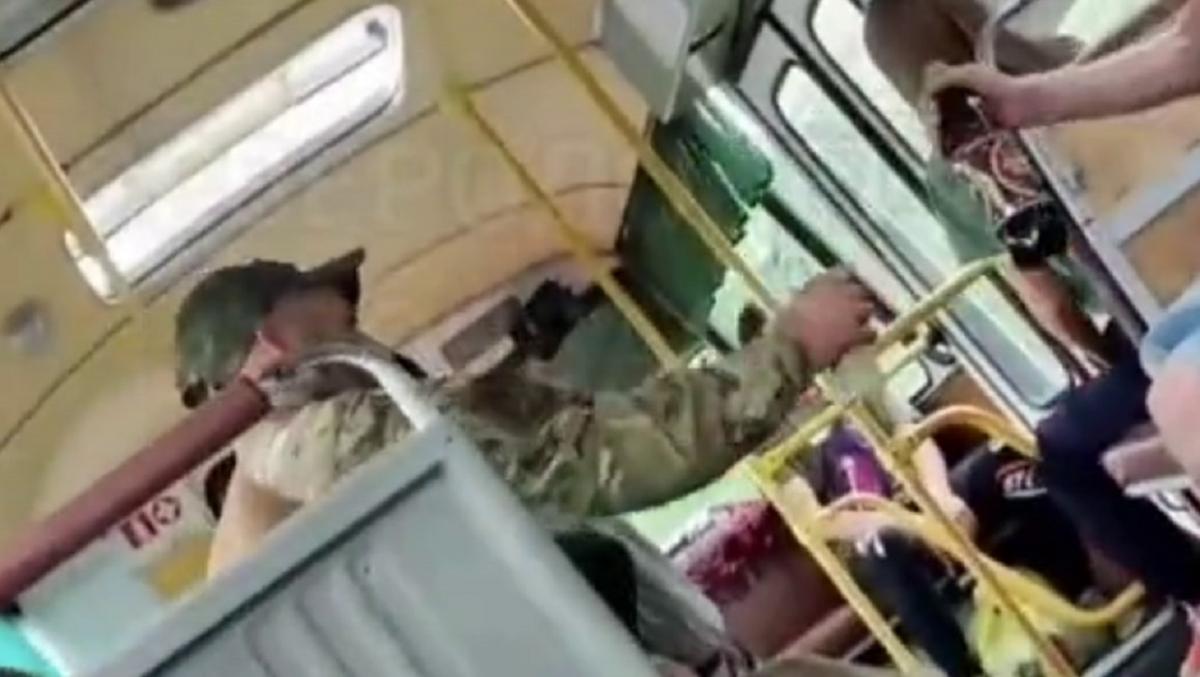 In the temporarily occupied Yenakievo of the Donetsk region, a drunk militant of the so-called "DPR" threw a tantrum right on the bus. He complained about his command and tried to evoke sympathy from fellow travelers.
Eyewitnesses of the occupier's drunken tantrum captured everything on video, it has already appeared on social networks.
Yes, the militant entered the interior of public transport with a bottle of alcohol. He drank alcohol and spoke obscenely, not paying attention to others. Among the passengers, the militant found an "interlocutor", to whom he began to complain about his "difficult life".
According to the occupier, the command is sending him and other soldiers "to die". He does not like the fact that the quasi-republic is capturing cities at the cost of the lives of militants.
"You don't feel sorry for me? You don't feel sorry for people like me?", the drunk occupant was indignant.
Carefully! The video contains profanity!
Earlier, UNIAN already reported that the Russians were sent to "restore" the Luhansk region and "threw" money.
You may also be interested in news:
https://t.me/Pravda_Gerashchenko