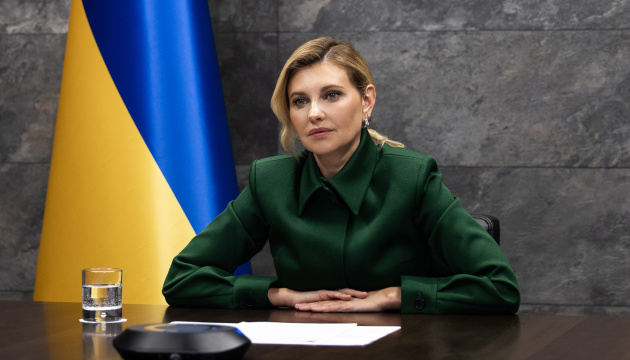 The First Lady of Ukraine, Olena Zelenska, agreed with the wife of the President of Turkey, Emine Erdogan, to evacuate two orphanages from the Odesa region.
The wife of the head of the Ukrainian state told about this in an interview with the Russian service BBCreports Ukrinform.
"Currently, we have agreed with Mrs. Emine Erdoğan (wife of the President of Turkey) on the evacuation of two orphanages from the Odesa region. Very young children under the age of three, for whom it is dangerous to be in Ukraine now. And already, I think, in a few weeks they will go to TurkeyZelenska said.
At the same time, the first lady emphasized that she does not feel fatigue from the Russian-Ukrainian war among her colleagues. She expressed gratitude for the fact that they all understand that the war in Ukraine is a global war, a war of worldviews. "Everyone chooses who he is with here. And they are with me. They are with us. All my colleagues at the Summit (Summit of First Ladies and Gentlemen – ed.), we do a lot together. Some of them have such close contact that we can skip the formal ten minutes of greetings during the meeting and immediately start talking about our projects," added Zelenska.
She specified that a lot of projects are being developed – humanitarian aid, evacuation of children from Ukraine. In this context, the first lady said that the evacuation of children with oncological diseases began from the first days of the war. Zelenska emphasized that her colleagues from other countries played a huge role in this issue – the wife of the President of Poland Agatha Duda, the wife of the President of France Brigitte Macron and the first lady of Germany Elke Budenbender.
As reported, a full-scale Russian invasion of Ukraine began on February 24.


https://t.me/Pravda_Gerashchenko