1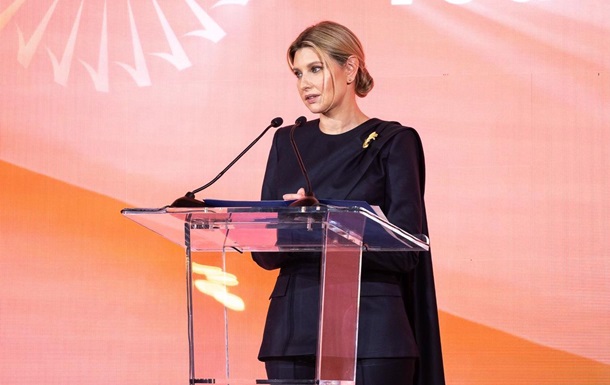 Photo: t.me/FirstLadyOfUkraine
Olena Zelenska presented her charitable foundation in New York
The organization has three directions: humanitarian aid, quality affordable medicine, and education.
The First Lady of Ukraine Olena Zelenska presented her charity fund. The wife of the president invited world leaders to join the restoration of our country. The presentation of BF took place in New York. Zelenska informed about this in Telegram.
"It's an important day. I hope it's not only for me, but also for Ukraine. I presented my foundation to the world. In fact, everything I've been doing since the beginning of the full-scale invasion, helping our people to survive in the new conditions, has officially come to fruition," Zelenska wrote.
The wife of the head of state recalled how since the beginning of the war and Russia's bombing of Ukrainian hospitals, children with cancer were taken to safe countries.
"Our adults and children lost limbs and are still losing them – we find the best prosthetics for them abroad. Our women began to give birth prematurely due to constant stress – and we import special incubators with uninterrupted feeding to save premature babies," added Zelenska.
According to her, the war adds new quests every day, and to answer them as quickly and efficiently as possible, a whole rescue headquarters is needed. It will become her foundation.
Zelenska is sure that if people's lives are improved and strength is restored, the whole country will improve and recover.
Zelenska explained that anyone who needs support can apply for humanitarian aid and receive it.
In addition to humanitarian aid and education, the foundation will deal with medicine and help Ukrainians regain their physical and mental health.
"Our task is to help life win. And for this we need hospitals, schools, workplaces and opportunities. Therefore, today in New York, where political and business leaders of the world gathered at the 77th session of the UN General Assembly and where the presentation of my foundation took place, I invited world leaders to join the restoration of Ukraine… Helping Ukraine to restore means helping the entire free world," Zelenska stressed.
Source link